Mainbocher
: As the first American Designer to open a couture house in Paris Bocher performed a miracle and shot to fame in the middle of a Depression. Originally from Chicago he had no formal training but became a master of the bias cut accredited by Madeleine Vionnet herself. He began his career as an illustrator for Harper's Bazaar and later became editor of French Vogue before deciding to enter the world of design. Perhaps it was his origins that kept him afloat as his designs were very simple but famously expensive. He designed the wedding dress of Wallis Simpson upon her marriage to King Edward VIII and shot to fame overnight. His business was unaffected by outbreak of World War II and he brought his work back home tom America where a crowd was eagerly awaiting his arrival. His clothes were made almost entirely by hand until Bocher separated from the world of fashion at age 80.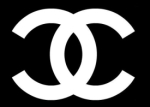 Coco Chanel
: Gabrielle Chanel defied the odds as an impoverished orphan to become Coco Chanel an iconic fashion legend. Known as Coco, Chanel introduced the concept of timeless pieces to the fashion world. Working from a palette of mainly beige, black and white Chanel invented the 'little black dress', quilted handbags, the tweed suit and the legendary interlocking double-C of the house of Chanel. Chanel said herself "In
order to be irreplaceable one must always be
different" which justifies her ignorance of prevailing fashion trends. She shortened hems, abandoned frills and flounces and abolished the use of the corset. She gave woman career wardrobes of shorts and trousers inspired by military uniforms. This new found elegance is ever present today under the guidance of Karl Lagerfeld as head of Chanel who maintains Chanel's Iconic style.